There are still many older models Waukesha Cfr octane engine in use in the octane test lab. And for the older model octane engines, operators need to manually calculate the octane number, after the end of each octane test.
The octane test results for bracketing procedure are calculated manually as follows:
Calculate the average knock meter readings for the sample fuel and each of the PRF blends.
Calculate the O.N. by interpolation of these average knock meter readings proportioned to the O.N. values of the bracketing PRF blends. And how to calculate the octane number of the sample in accordance with the example shown as below: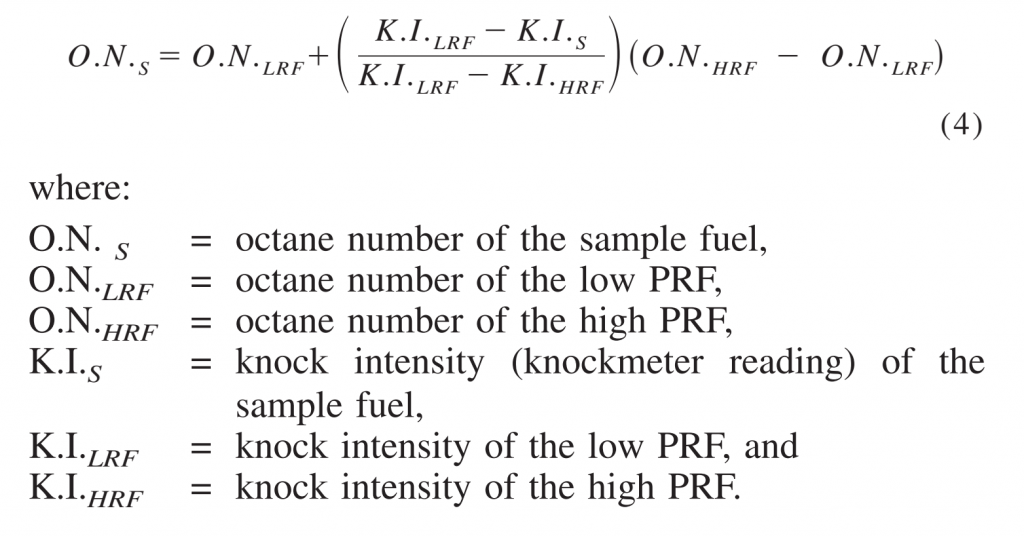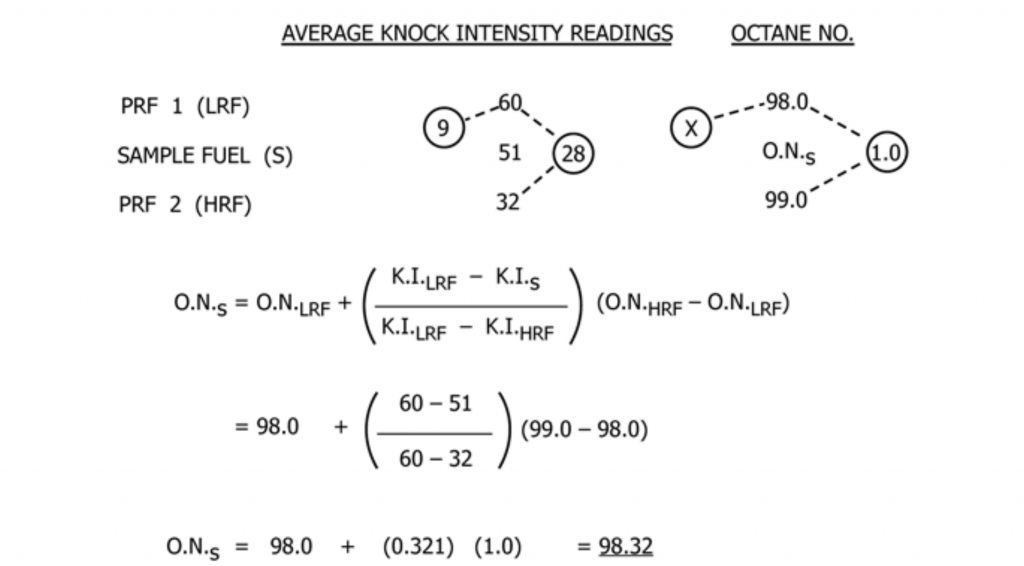 Of course, with the new model octane rating engine-Waukesha Cfr octane engine with XCP panel and SINPAR FTC octane engine with SXCP panel, the operator doesn't have to calculate the results manually. The octane test report containing more accurate results is automatically delivered.
Waukesha Cfr Octane Engine XCP Test Report
For the XCP Cfr octane engine, the octane number results are delivered automatically. After an octane rating procedure, click the "Rating Report" tab on the toolbar. The user can find, preview, delete and print the octane test reports from prior operating runs.
After selecting a report, click the "Preview" button to open the report for preview. The octane rating report screen is a detailed report for EQ (Equilibrium Fuel Level), FL (Falling Fuel Level) and CR (Compression Ratio) octane rating procedures results. The operator can print or save the report to the storage device.