SINPAR
Professional Manufacturer of Octane Rating Engines
Locates in Shanghai, China, is a high-tech company integrated with researching, manufacturing, sales and service for Combination Research and Motor method Octane Rating Unit (ASTM D2699 RON & ASTM D2700 MON).
Since SINPAR was established, it has been devoted to R&D of the high quality Octane Rating Engines in China and committed to offering the perfect solutions to customers.
In Shanghai, SINPAR has set up an R&D Center which is composed of experienced experts and professors. The R&D Center integrates advanced technology into product innovation and offers the best technical supports.
SINPAR FTC Octane Rating Unit which owning independent intellectual property rights in China, is in full compliance with ASTM D2699(ISO 5164) and ASTM D2700(ISO 5163) standard methods. In the years since it was first introduced to market, FTC Octane Rating Engine has been updated regularly with features that enhance test accuracy and accurate fuel octane ratings.
SINPAR FTC Octane engines are widely accepted and used in many countries and regions with stable performance.
SINPAR offers world-class products and world-wide services focused on building long term satisfaction and commitment for international customers and partners.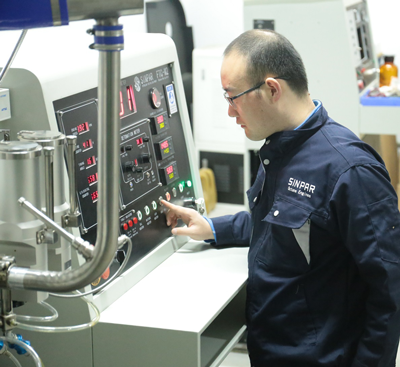 SINPAR
MISSION
Focus on Making the Highest Quality Petroleum Testing Equipment
Provide the Best Solutions to Customers
SINPAR CULTURE
Honest and Trustworthy, Hard-working
SINPAR QUALITY PRINCIPLE
Accuracy, Innovation, Preciseness
SINPAR SERVICE PRINCIPLE
Professional, Efficient and Prompt Service