On June 21-22, 2018, SINPAR participated in the "2018 Petrochemical Analysis and Testing Technology Conference". The event was hosted by the China petroleum laboratory industry association. The theme of "Innovation Drives Shared Development" is to deepen the technical exchanges between the various parties in the industry and promote the integration of information technology and manufacturing of petroleum laboratory testing equipment.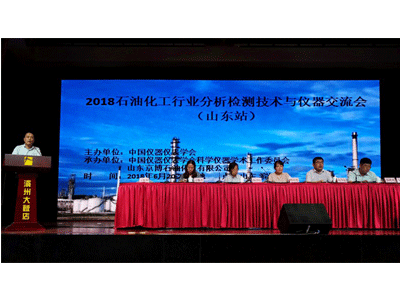 Our company has sent technological research and development experts, quality management personnel and technical directors to participate in the exchange meeting. The industry experts gave a detailed introduction to the cutting-edge technology of the fuel analysis and testing, and analyzed the problems encountered by the industry and the development direction of the industry.
SINPAR will seize the opportunity, match closely the development strategy of the petrochemical analysis industry, promote technological innovation and product innovation comprehensively, strengthen the quality control of petroleum testing instruments, and contribute to the development of the petrochemical industry.