The digital timing indicator currently supplied with
CFR engine units
, or the graduated spark quadrant formerly supplied, shall be in proper working order and calibrated so that the time of ignition is correctly displayed with reference to the engine crankshaft.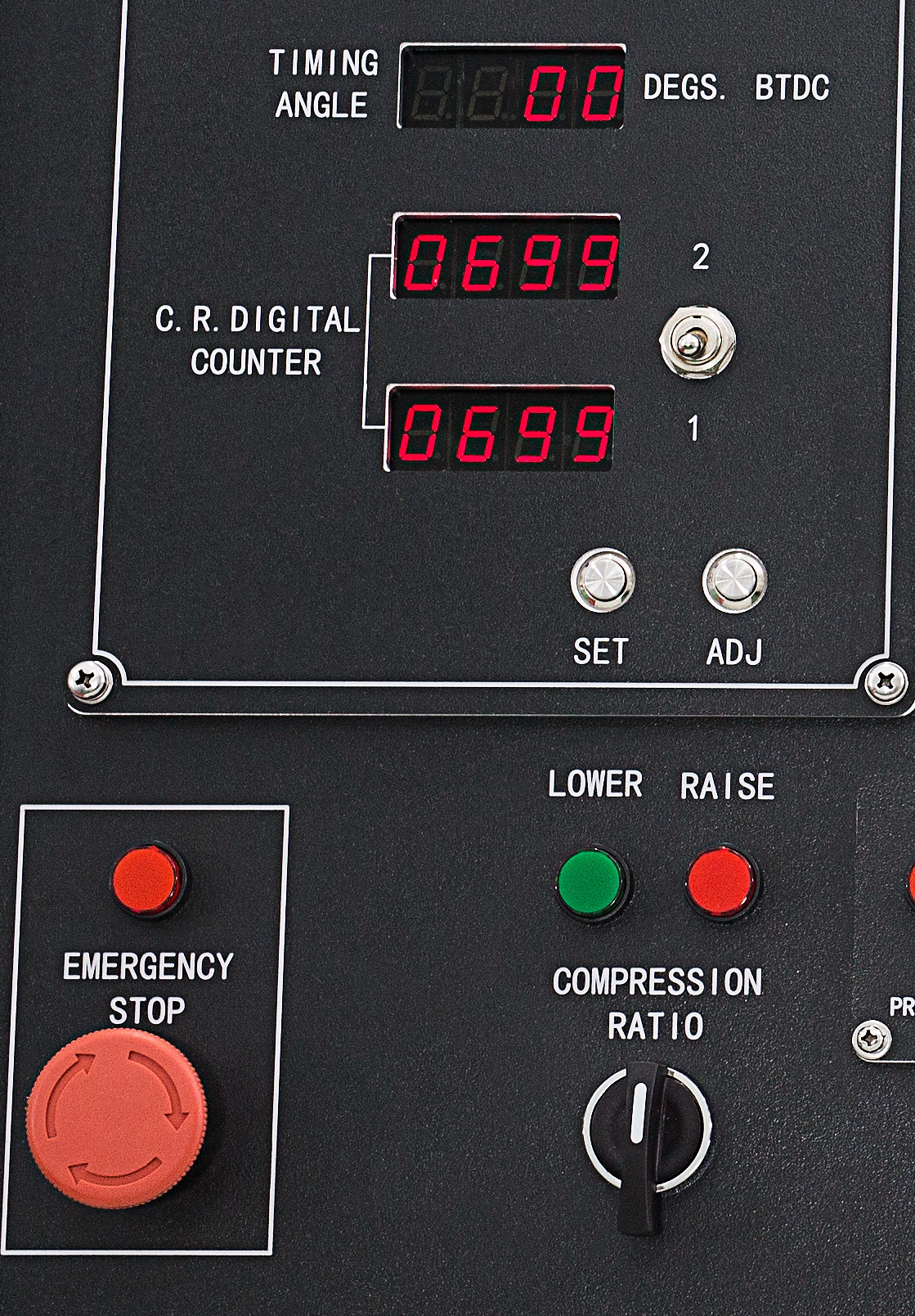 Basic Spark Setting—13° btdc regardless of cylinder height. (ASTM D2699 RON)
Basic Spark Setting—26° btdc at a critical cylinder height, uncompensated for barometric pressure and indicated as a digital counter reading of 264 or a dial indicator reading of 0.825 in. (ASTM D2700 MON)
It's very convenient to set the Ignition timing on Octane engine FTC-M2. Ignition time is set automatically as the test method(Research/Motor) is chose.